Delivery Costs
Choose next day delivery before 2pm or the exact date of your choice.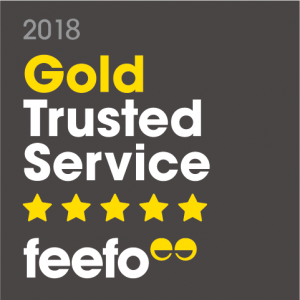 Please see the table below for delivery price ranges:
England & Wales
| Order Weight | Delivery Price |
| --- | --- |
| 1KG to 20KG | £15.84 +VAT |
| Over 20KG | +£0.34 per KG |
Scotland
| Order Weight | Delivery Price |
| --- | --- |
| 1KG to 20KG | £22.65 +VAT |
| Over 20KG | +£0.42 per KG |
Our delivery is charged at cost price so that you only pay on what you order. It allows us to keep our underlay costs as cheap as possible for you.
All orders are delivered between the hours of 8am and 6pm by DX Freight
Delivery Times: Between 8.00 am and 6.00pm.
Please note: DX are currently unable to advise an exact time
Next Working Day Delivery
All items that are in stock and ordered before 2.00pm Monday – Friday will be delivered the next working day.
For orders placed after 2.00pm, over the weekend or a Bank Holiday, items will be dispatched on the next working day for delivery on the following day.
Surcharges Applied
Surcharges are added to certain areas, please see below for postcodes that incur surcharges.
Next working day items are delivered as standard throughout the mainland UK except for the following:-
-HIGHLANDS – GRAMPIAN –
Together with the following postcodes:- AB; IV; KW: PH15-44; PA20-78, FK19 upwards
These are 3/5 working day deliveries.
AB; IV; KW: PH15-44; PA20-78, FK19 UPWARDS EXTRA OVER COST £15.99 + VAT
Highlands – Grampian areas Extra Over Cost £15.99 + VAT
Scottish Islands Extra Over Cost £37.00 +VAT
We are sorry to inform, that we no longer deliver to the Isle of Man, Isle of Wight, Northern island and the channel Islands
Failed Delivery's
In the event of a failed delivery on the first attempt, the recipient will be left a card asking them to contact the depot to re-arrange delivery.
The undelivered consignment will be held at local depot for a further three days only, but if the depot is not contacted within this time scale the consignment will be sent back to us and further charges will be incurred by you the customer for redelivery.
Important
Any instructions given to the carrier by the customer, in respect of delivering the consignment without the customer inspecting and signing for the goods, will result in the carrier and underlay4u rejecting any claims for damages or compensation.
Please ensure that your goods are inspected, prior to signature. Once the goods have been signed for in "Good Condition" the carrier and Underlay4U will reject any claim for damages or compensation.
All consignments are delivered by DX Freight and it is imperative that you the customer are available to sign for the goods upon delivery . Any damage or short delivery should be reported to us within 24 hours of receipt of delivery.