Choosing a carpet isn't easy, after all it's a big investment that's hopefully going to last years. You want to make sure that you get it right, which is why we've written this useful Guide to Carpets.
Not only will we cover the different types, materials and styles but also which carpet is right for which room too.
We will end the post by explaining the different types of carpet underlay which will ensure you get the most out of your new investment.
A guide to carpet types, materials, colours and style
How to Choose Carpet by Room
Types of Carpet
The type of carpet refers to the way it has been manufactured.
Broadly speaking, there are two manufacturing methods: woven and tufted. But there are differences within these types too.
Woven Carpets
Woven carpets can be divided into axminster carpets and wilton carpets.
The manufacturing methods differ slightly but the distinction between these two types of carpet and tufted is that the front and back of the carpet are woven simultaneously.
Axminster carpets use tufts of carpet that are held in place by the weft whilst wilton carpets use a continuous strand which is woven all the way through.
This makes it possible to create more intricate patterns on axminister carpets than wilton.
Tufted Carpets
Tufted carpets differ from woven carpets because the tufts are punched into a pre-existing backing.
It is the most economical choice as it's much quicker to make than the woven carpets.
As a result, tufted carpets are by far the most popular choice in homes today.

Carpet Materials
Carpets are usually divided into one of three categories: synthetic, wool and wool blend.
Whilst all three look great and are highly durable, there are some distinct differences that you should be aware of.
Synthetic Carpets
Synthetic or man-made carpets are made from materials such as polypropylene, nylon and polyester.
Synthetic carpets are usually at the cheaper end of the spectrum but they have other benefits as well as price.
Perhaps the biggest reasons why people opt for synthetic carpets is that they are stain resistant and easy to clean. Some of them are even bleach cleanable!
Syntenic carpets are:
Highly stain resistant
Easy to clean
Durable
Good value for money
Wool Carpets
Wool carpets came first and are still thought of by many people as being the best quality products on the market.
The natural fibre is woven to create a strong, resilient carpet that's guaranteed to stand the test of time.
Wool carpets are also naturally insulating and fire-retardant and they're also an eco-friendly option as wool is a renewable fibre source.
Wool carpets are:
Hard wearing and long lasting
Retains pile shape and height
Naturally flame retardant
Environmentally friendly
Wool Blend Carpets
Instead of 100% wool carpets, many people are opting for wool blend carpets instead.
Often these are made up of 80% wool and 20% synthetic material but this can vary depending on the look and feel you want to create.
With a wool blend you really do get the best of both worlds. The wool provides insulation and durability whilst the synthetic element helps to repel dirt.
Styles of Carpet
The style of carpet refers to the type of pile, how it wears and how it feels.
Style is one of the most important factors when it comes to choosing a carpet as not all styles are suitable for every room or every home.
Twist Carpets
Twist carpets are the most popular choice in the UK because they are extremely practical whilst looking great too.
They are made from twisted pieces of yarn which create a smooth carpet surface that looks and feels great.
Twisted carpets are highly durable yet also comfortable making them a great choice for anywhere in the home.
Twist carpets can be made from wool or man-made materials.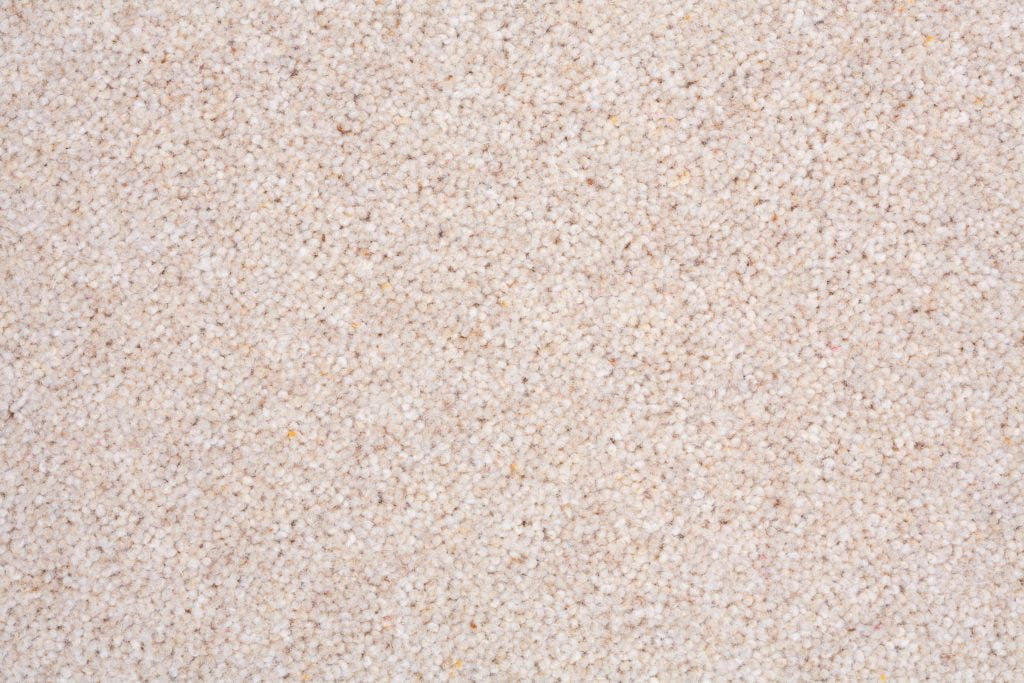 Velvet Carpets
A dense, low cut pile with very little twist in the yarn creates a smooth, velvety looking finish that feels great underfoot.
Velvet carpets show dark and light shading, almost like suede, giving any room in the house a truly lavish look.
Velvet carpets are one of the more expensive but they have a long-life which makes them a cost-effective investment.
Loop Pile
Loop pile carpets are made from uncut pieces of yarn. The loops can either be level to create a smooth looking surface or they can be multi-level for a more textured, rugged look.
Both styles of loop carpet are extremely hardwearing so they're great for use on the stairs, hallway and landing.
However, loop pile is not ideal for homes with pets as claws can get caught.
Loop pile carpets are available as either 100% wool, a wool blend or syntenic.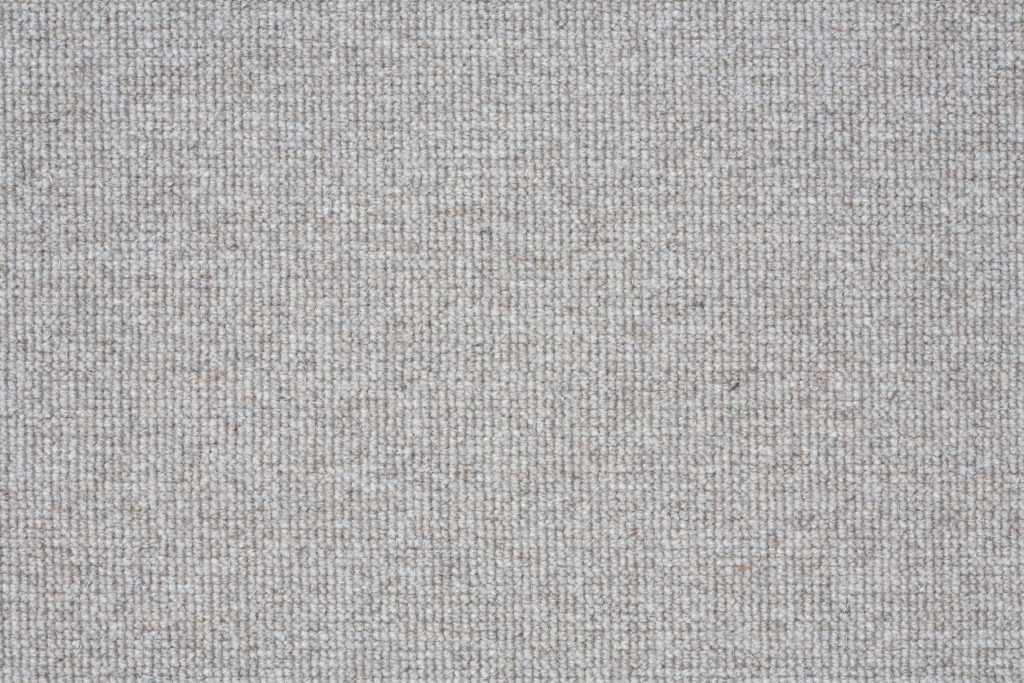 Berber Carpet
Berber is a type of loop carpet that is named after the North African tribe who originally created it during the Palaeolithic era.
It's an extremely hardwearing product which is also guaranteed to add a touch of style.
Berber carpets are available in both natural and man-made materials so you can achieve the look and feel you desire.
But as Berber is a type of loop carpet, it isn't a suitable choice for a home with pets.
Cut and Loop Carpet
This type uses a mixture of straight and looped fibres to create interesting patterns across the floor. The effect looks great on both plain coloured carpets and patterned.
As the carpet is made up of different types of yarn, it is best used only in medium traffic areas. The worry is that in a high traffic area, some of the pile may get flattened and the pattern become distorted.
They are, however, great at hiding foot prints!
Saxony Carpet
Saxony carpets have a thick, luxurious pile which is designed to stand up straight.
Whilst they look and feel great, this type of carpet is best in low-traffic areas such as the bedroom as the pile can flatten.
Saxony carpets are usually made from 100% nylon.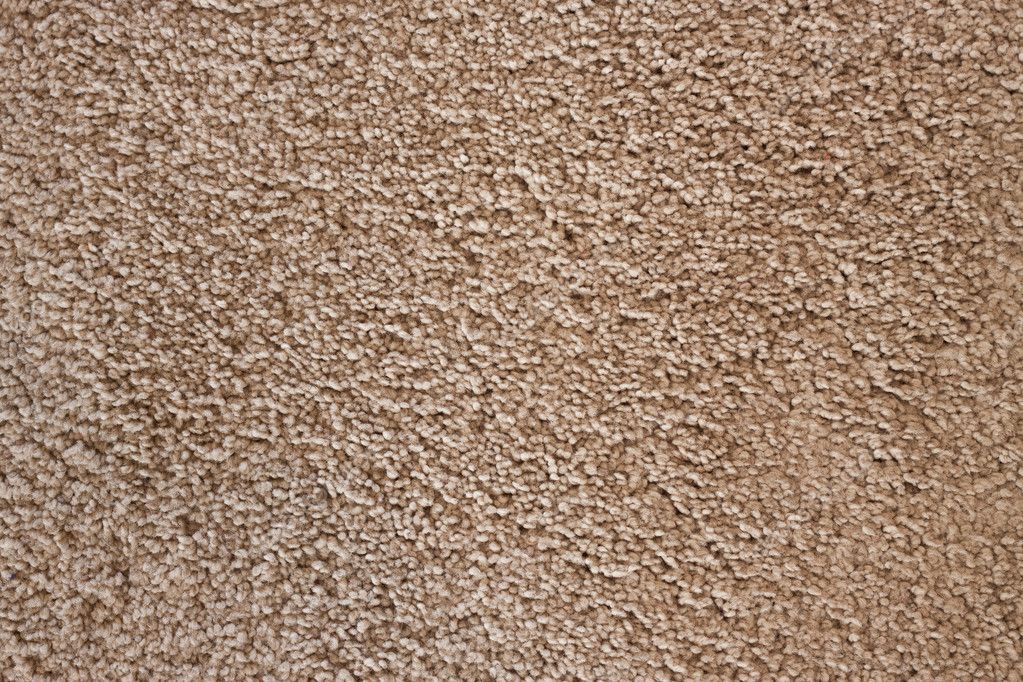 How to Choose Carpet by Room
For most people, the room that the carpet is going in will largely dictate the style of carpet they decide to go for.

Best Carpet for Stairs, Hallway and Landing
The stairs, hallway and landing are the busiest areas of any home. They are also the places you are most likely to walk with your shoes on so it's important that the carpet that goes here is highly durable and stain resistant.
Twist carpets are a great choice for the stairs because whilst they are practical, they still look great.
With twist carpets, there is also the choice of man-made or natural materials – or a blend of the two.
A synthetic twist carpet is a great value for money option that's easy to clean and highly durable.
A wool twist carpet will be more expensive, but it will stay looking better for longer as the pile is more likely to retain its shape. Wool carpets can also be treated to make them stain resistant.

Best Carpet for Bedroom
Bedrooms receive the least footfall out of any of the rooms so durability doesn't need to be too high on the list.
For most people, the most important factor is how it feels underfoot.
Saxony carpets are a popular choice as they have a thick, luxurious pile that is designed to stand up straight.
They aren't suitable for many other areas of the home as the pile is likely to flatten but they are great for the bedroom.
Saxony carpets are usually made from nylon which adds to their super soft feel.
For a truly luxurious look and feel, velvet carpets are also a great choice.

Best Carpet for Lounge
The lounge is a medium traffic area of the home but it's also one of the areas that guests are most likely to see.
A carpet that strikes the perfect balance between style and practicality is the popular twist carpet or for a more luxurious finish, the velvet carpet.
Both styles will stand the test of time whilst adding comfort, cosiness and style to your home.

How to Choose Carpet Underlay by Room
Much like choosing your carpet, the most important factors to consider when choosing carpet underlay are: the room it's going in and your lifestyle.
For low traffic areas, you can prioritise comfort. For high traffic areas, you'll need to prioritise durability.
The next few paragraphs will talk through the different areas of the home and which type of carpet underlay is best.

Best Carpet Underlay for Stairs, Hallway and Landing
As the stairs, hallway and landing are busy areas of your home, you will need a durable underlay that will prolong the life of your carpet.
If you are fitting the underlay around the stairs, you also need a product that's no thicker than 9mm. Anything thicker than 9mm will be very difficult to fit and a clean finish will be almost impossible to achieve.
The products we recommend for the stairs are the Tredaire Softwalk 9mm Underlay or the more budget friendly 9mm Magic Carpet Underlay.
Both of these products are of a medium thickness and density so you could even use them throughout your whole home.

Best Carpet Underlay for the Bedroom
As you have probably chosen a comfortable, cosy carpet for the bedroom the best way to get the most out of it is with an equally comfortable underlay.
A cushioning underlay will make your carpet feel even better and it will also have the added benefits of heat insulation and noise reduction.
Our most popular choice for the bedroom is a luxury product such as the Cloud 9 Cummulus 11mm Underlay or the Tredaire Dreamwalk 11mm Underlay.
A cheaper alternative is our own brand Thick 12mm Carpet Underlay which also feels great underfoot.

Best Carpet Underlay for the Lounge
The living room is another area of the home where you can afford to have a cushioning underlay.
If you've chosen a slightly more hardwearing carpet in the living room, a cushioning underlay can be a great way to add a little bit of extra comfort back in.
The Tredaire Sensation 11mm Underlay is a great choice for comfort and it has a high tog rating (2.89) which will help to keep heating costs down.

Best Carpet Underlay for the Whole House
Using one underlay for the whole house is certainly possible.
The Tredaire Softwalk 9mm Underlay and the 9mm Magic Carpet Underlay are hardwearing enough for the stairs and they also provide a good level of comfort in the other rooms too.
Thermal Underlay and Sound Proofing Underlay
For a more information, we also have blog posts about the best insulating underlays and the best soundproofing underlays too.