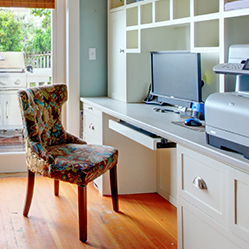 Peace and quiet isn't the only thing you gain when your children finally leave home – you've got a spare room too. It's very easy for it to become a dumping ground or a 'junk room' but why not transform it into a room you love instead?
If you're looking for some inspiration, we've got plenty of spare room ideas to share with you.
Turn your spare room into a home office
Perhaps the most obvious thing to do with your spare room is turn it into a home office. At the moment, your computer might be in the corner of the dining room or maybe you find yourself working on your laptop from the sofa instead.
Even if you don't work from home regularly, having a dedicated space where you can do 'life admin' and store your important files and documents can make a huge difference.
The Decoist have written a fantastic article on how to create a healthy and relaxing home office. We recommend checking it out if this is the route you're thinking of going down with your spare room.
Create an entertainment room
An entertainment room might sound like something off MTV Cribs but it doesn't have to be extravagant.
If you're musical, turning your spare room into a music room will give you somewhere to practice and hang out with friends. Your instruments, music books and favourite records will also make beautiful decorative features that feel very personal.
Or if you're someone who loves to entertain, a games room is a brilliant idea. If you have the space, a pool table or table tennis table would be great fun – but you might find that the kids never want to go home!
An entertainment room might get a little bit noisy so investing in a soundproofing underlay is a good idea. Our most effective underlay for soundproofing is the Tredaire Colours Red. With an impact noise reduction rating of 46db, it does a fantastic job at minimising the sound of footsteps but it also acts as a good sound barrier too.
Make a no TV room
Let's face it, most of the relaxation spots in our homes are centred around a TV. Even our bedrooms!
The spare room is a great opportunity to create a technology free zone where you can truly get away from it all.
If you're into arts and crafts it could make a fantastic little art studio or you could turn it into a cosy reading room with your books on display.
Transform your spare room into a dressing room
Turning your spare room into a dressing room can free up a lot of space in the main bedroom.
It also means that you or your partner can get ready in the morning without disturbing one another if you have different start times.
We love this guide from Lauren Messiah's blog.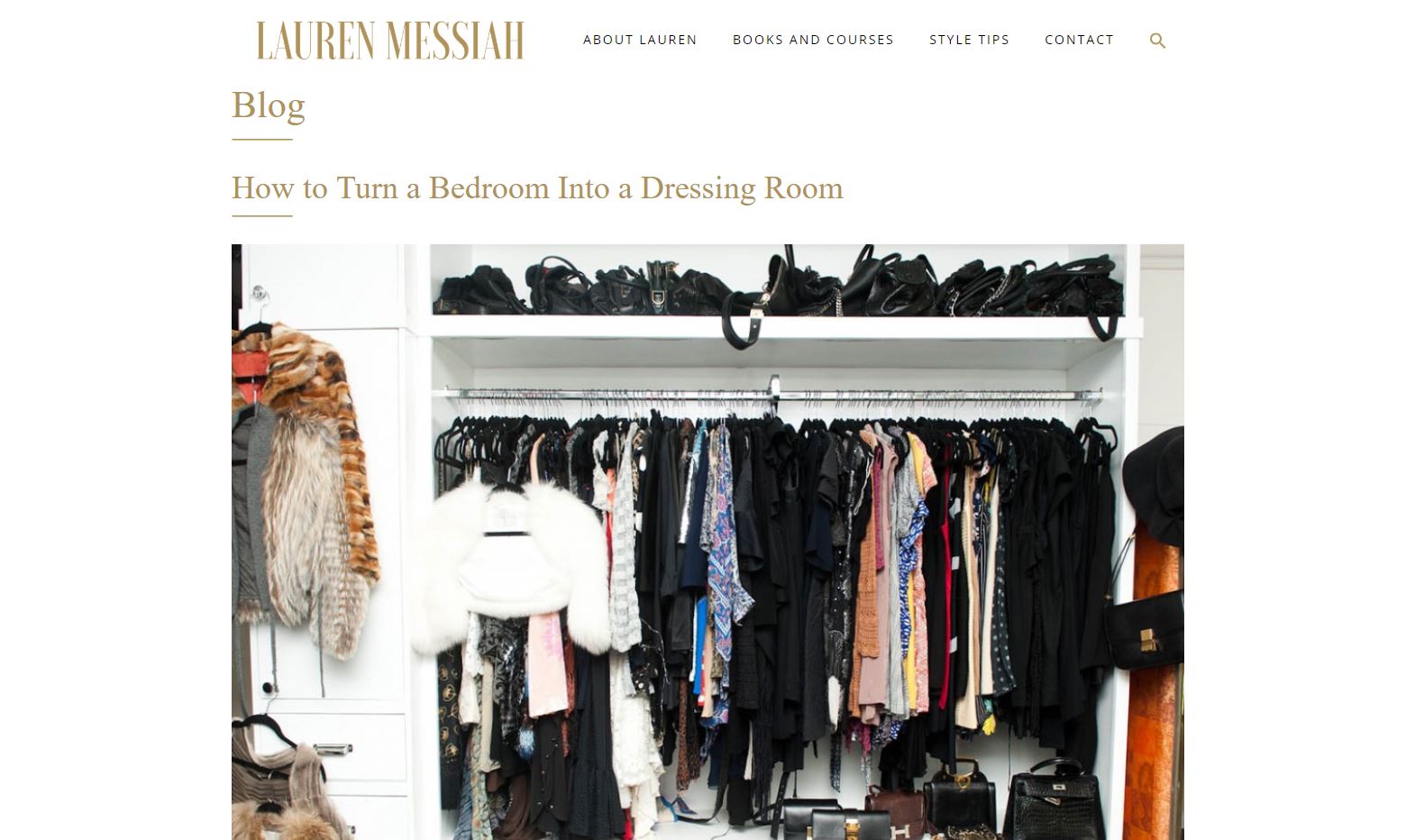 Design a multi-use spare room
For most people having an extra space for guests to sleep is invaluable so you might be reluctant to totally transform the room.
But there are ways you can have the best of both worlds.
Whether you turn your spare room into an office or an entertainment room, a sofa bed or a day bed wouldn't look out of place.
There are some really stylish options for every price point. We recommend looking on Wayfair.co.uk if you want something a little different at a great price.